Cryptocurrency Wallet Development
Secure Your Financial Future with Cryptocurrency Wallet Development
Welcome to the future of financial transactions with our cutting-edge cryptocurrency wallet development services. Whether you're a seasoned crypto trader or just starting to dip your toes into digital assets, our solutions offer a hassle-free and secure way to manage and grow your investments. At the heart of our offerings lies an unwavering commitment to security, underpinned by multifactor authentication, encryption, and advanced protection features.
Cryptocurrency Wallet Development Services
Mobile Wallet Development
Empower yourself to manage your digital assets on the go. With our mobile wallet development, you can securely store and access your cryptocurrencies from your fingertips anytime and anywhere. Whether in the office or at home, conducting transactions has never been more convenient. Enjoy the flexibility, security, and freedom that this evolving digital landscape offers.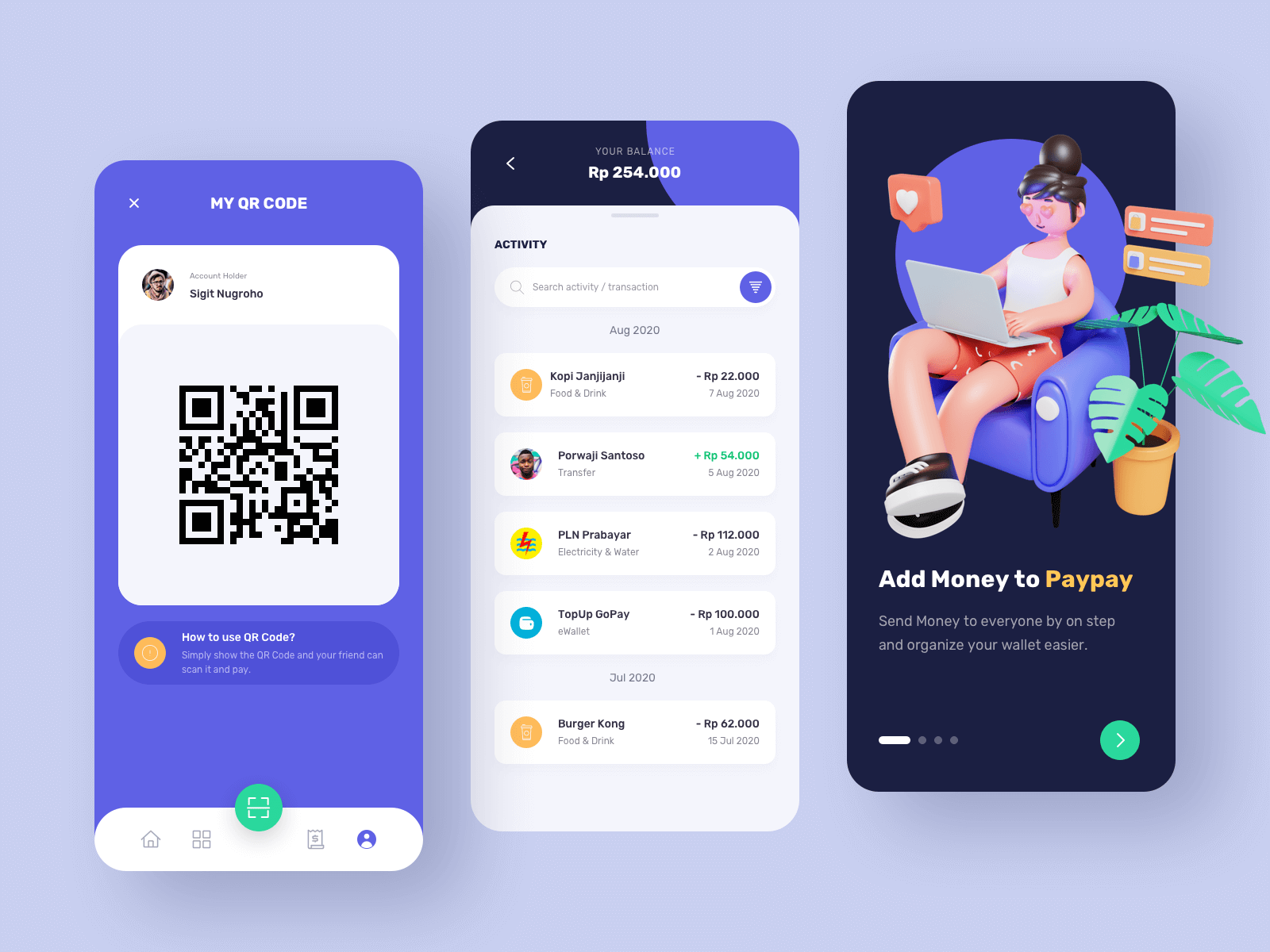 Desktop Wallet Development
Seize control of your digital assets without worrying about security breaches. Our team of experts crafts easy-to-install crypto wallet apps compatible with Linux, Windows, and Mac OS. Enjoy features such as effortless transactions, real-time market updates, and alerts. Join the crypto world armed with cutting-edge technology.
Experience the ease of using the best cryptocurrency wallet extensions with private keys. Our highly advanced team has designed these extensions with your security in mind, ensuring protection against unauthorized access and theft. It guarantees a user-friendly interface for a seamless login process, so you can focus on trading and investing without compromising security.
Multicurrency Wallet Development
Simplify financial management by consolidating your multicurrency holdings within a single wallet. Bid farewell to the complexities and costs of switching between different currencies. Whether it's cryptocurrencies, tokens, or NFTs, manage them all effortlessly in one place. Embrace convenience and security in one brilliant move.
White Label Wallet Development
Achieve complete security and reliability with our cutting-edge white-label wallet solutions. With user-friendly interfaces and intuitive features, trading becomes a breeze, unlocking your full earning potential. Our security measures guard your cryptocurrency against hackers and thefts, ensuring peace of mind as you explore the cryptocurrency world.
Centralized Wallet Development
Rest easy knowing that safeguarding your private keys is just a few steps away. Our top-of-the-line security offers a blend of ease of use and complete control over your funds. Say goodbye to the worry of malicious attacks from hackers. Whether you're trading or transacting, our simple and intuitive interface keeps things uncomplicated.
Secure your NFTs with features like authenticity, immutability, and integrity. Our cryptocurrency wallet developers ensure your NFTs are both secure and scalable. With cutting-edge technology solutions, your transactions will be seamless and efficient, leaving no room for delays. Choose advanced solutions that nurture business growth.
Bitcoin Wallet Development
Step into the future of finance by securely storing and utilizing your digital assets. Our expert team crafts user-friendly and intuitive interfaces that prioritize privacy—benefit from features like multi-signature support and biometric signatures, enhancing the security of your transactions.
Coin-based Wallet Development
Embrace the growth of digital currencies by investing in Bitcoin and other cryptocurrencies. Our coin-based wallet supports multiple currencies, allowing you to manage various digital assets. Enjoy live tracking, alerts, updates, and integrative solutions. Partner with us to ensure your wallet solutions match your ambitions.
Discover the potential of advanced cryptographic techniques with our MPC (Multi-Party Computation) wallet development. This innovative approach allows for the distribution of control over digital assets to multiple parties without compromising privacy. Securely manage your cryptocurrency assets while exploring the realm of advanced solutions.
Unlock the potential of decentralized finance with our DeFi wallet development. Store, manage, and transact your digital assets without relying on central authorities. Experience peer-to-peer operations that offer you complete control. Track your funds on the go and bid farewell to the constraints of traditional financial ecosystems.
Cryptocurrency Wallet App Development Journey - Unveiling the Process
Revolutionize Your Crypto Wallet Development with Nixxe Solutions
1. Customized Cryptocurrency Development Services
Our team of development experts prioritizes security, delivering solutions impervious to thefts and hacks. We infuse transparency into your cryptocurrency trading and investment endeavours.
2. Advanced Cutting-Edge Technologies
Elevate your digital assets with state-of-the-art tools and technologies. Our seamless and user-friendly interfaces eliminate operational complexities, empowering you to focus on what matters.
Your cryptocurrency's security is non-negotiable. We furnish you with a secure code that effectively thwarts malicious attacks and security threats. This fortified development allows you to transact with confidence. Join hands with Nixxe Solutions and embark on a transformative journey into the realm of crypto wallet app development.