Engage Your Audience with Social Media Marketing Services
Increase brand awareness, improve ROI, and grow sales and customers with our top-notch social media marketing services. From creating engaging content to managing your SMM channels, get a tailored business strategy meeting your goals. It saves time and money while giving you the social proof you need for your customers. Unlock the potential of best social media marketing agency and engage your audience like never before. Contact us to get started.
Why do you require SMM services?
Social media services have many advantages and help enterprises of all sizes reach a larger audience, improve search engine rankings, and increase customer engagement. With the right
it can be a powerful way to develop a business, whether you are looking for real estate social media marketing or b2b social media marketing. It can help businesses reach a variety of goals, including:
Social media boosts brand awareness, reaching broader audiences. Engaging content and campaigns by SMM companies generate excitement and interest in products.
SMM builds customer relationships, encourages interaction, and provides support through responding to comments, hosting Q&As, and running contests.
SMM nurtures leads with valuable content, educating prospects, and building trust through ebooks, webinars, and white papers.
SMM drives action through compelling calls to action, prompting users to visit websites, sign up, or make purchases.
SMM generates leads by collecting contact info. Businesses nurture potential consumers until they're ready to purchase using lead magnets.
Our Social Media Services
Grow your business with Nixxe's Instagram marketing services. We can help you create a compelling Instagram presence to reach your target audience & drive results. We'll do this by enhancing your business profile, creating and scheduling engaging content, running sponsored ads, and using Instagram's analytics tools to track your progress.
Our services help businesses expand their reach and establish brand authority. We work with you to determine your marketing budget, manage your Facebook profile, optimize your ads, and clean up your posts. We also perform regular Facebook optimization to ensure your content reaches the right people.
Do you want to grow your business on TikTok? We can help you create a internet market service based on data to reach your target audience & drive results. We offer consultations with SMM specialists who are experts in TikTok. We can help you create & schedule engaging content, use hashtags and trends, collaborate with influencers, track your results, and optimize your campaigns
Our team of Pinterest marketing experts knows how to create pins that convert. We use proven strategies to optimize your pins for maximum visibility and engagement. Furthermore, we track your Pinterest analytics to determine your pin performance and improve your marketing campaign.
 With 238+ million daily active users, Snapchat is a popular social media platform. It is an excellent way to connect with your target audience, promote your business, and drive sales. We can help you develop and implement a Snapchat marketing plan targeting your needs. We will collaborate with you to develop creative & engaging content, target your audience, & measure your results.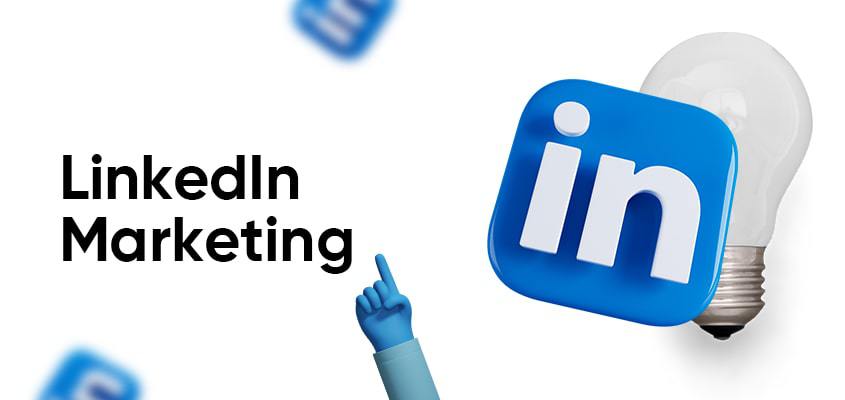 LinkedIn is an effective SMM platform for connecting businesses with potential consumers and partners. Our marketing services can help you build a strong presence on LinkedIn by designing and managing your company page, writing valuable marketing posts, and connecting with industry experts. We also use LinkedIn marketing best practices to ensure your content reaches the intended audience.
YouTube is the world's second-largest search engine & an excellent platform for brands to reach a global audience. Our YouTube marketing services can help you create & promote videos that help you meet your business objectives. We'll collaborate with you to determine your target audience, develop exciting videos, and optimize them for search.
Trust our team of Twitter marketing experts to humanize your brand, generate traffic to your website, and increase sales. We use data-driven insights to identify your ideal customers and create content that will resonate with them. Furthermore, we also offer various paid advertising options to help you achieve your marketing goals.
Social media services have many advantages and help enterprises of all sizes reach a larger audience, improve search engine rankings, and increase customer engagement. With the right
We analyze competitors, studying their social media presence, content, and marketing strategies to understand your industry's landscape.
We study your audience's demographics, interests, and challenges to create relevant and engaging content tailored to their needs.
With insights on competition and audience, we execute your social media strategy—content calendar creation, post scheduling, and running ads.
We tailor quality content, including blog posts, infographics, videos, and social media posts, to engage your audience effectively.
We optimize social media content with relevant keywords to ensure potential customers can easily find and engage with it.
We track your social media performance to see what's working and what's not. It helps us to optimize your strategy and achieve your goals.
Why choose Nixxe for your SMM services?
We are experts in social media marketing
Our social media firm have experts who deeply understand the latest social media tools and platforms. We also have a proven track record of success in helping businesses to achieve their goals.
We offer a wide range of services
We can help you with everything from creating &scheduling social media posts to managing ads & tracking social media analytics. We can also help you create a strategy tailored to your business goals.
Our social media marketing agency for small business offer our SMM services at a competitive price. Everyone should be able to afford social media marketing, regardless of budget.
We comprehend that time is essential to our clients. We are always responsive to our client's needs and work hard to meet their deadlines.
We are dedicated to helping our customers achieve their social media marketing goals. We track the results of our campaigns and make adjustments as needed to ensure that we are on track to achieve our client's goals.